In this month's Labnext newsletter, we're going to review functionality that is tied to case notes.
Labnext Case Notes
Labnext has always included case notes, but we've released many updates over the last few weeks to dramatically improve their power and value as a communication solution.
There are a few key attributes to Labnext case notes:
Case notes are automatically associated with the Labnext case and are easily accessed as part of the historical archive
All case communication is stored in a single thread for easy review
Labnext case notes represent a HIPAA-compliant means of communication
Team Communication
We've made it easier to send a note related to a case to a team member. Within the Labnext case note simple type the '@' symbol to view a list of Labnext users. Click on, or type, the team member into the note to send them the communication. Use this functionality to send notes to one team member, or many.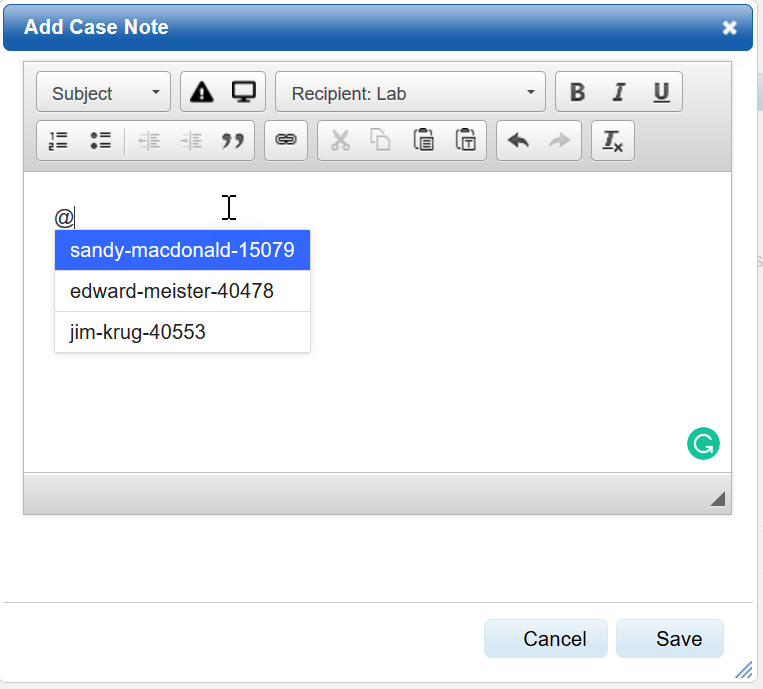 Alerts
We've added Alerts to the Labnext portal page. All communication sent to you will be visible from the Alerts panel for your convenience.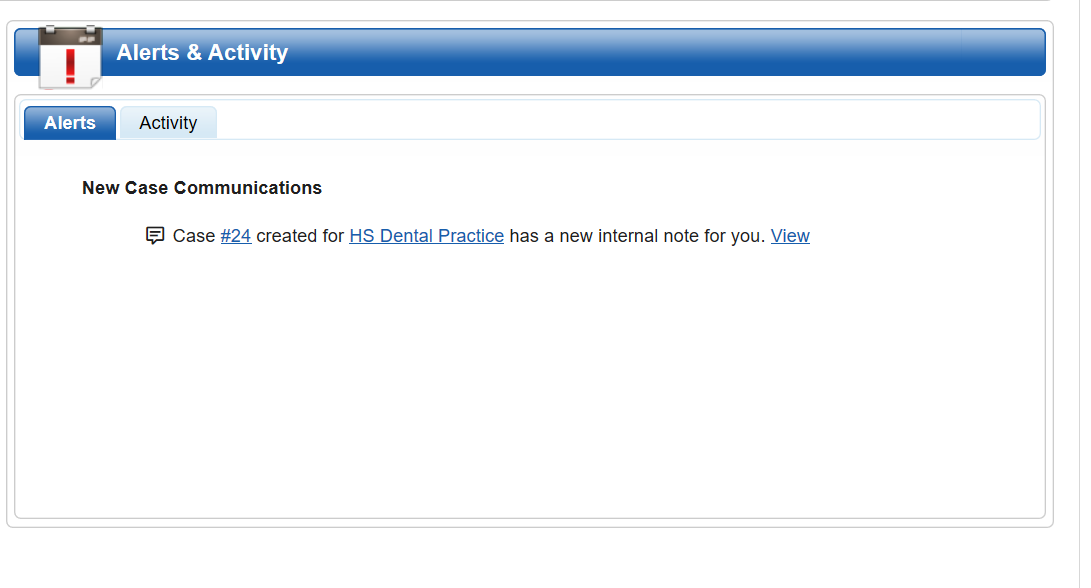 Type of Notes
We've introduced a variety of different types of case notes – each with different functionality. To access this functionality, type the '#' symbol and select a type of note.
Screen Notes
Use the #screen-only note when the communication should not be printed on the work ticket. By default, notes are printed on the work ticket to prevent key details from being mistakenly excluded from technicians.
Invoice Notes
Use the #invoice note for communication that relates to case billing. An invoice note icon will display on the Labnext invoice screen. Simply click the icon to view the note. Invoice notes do not print on the work ticket.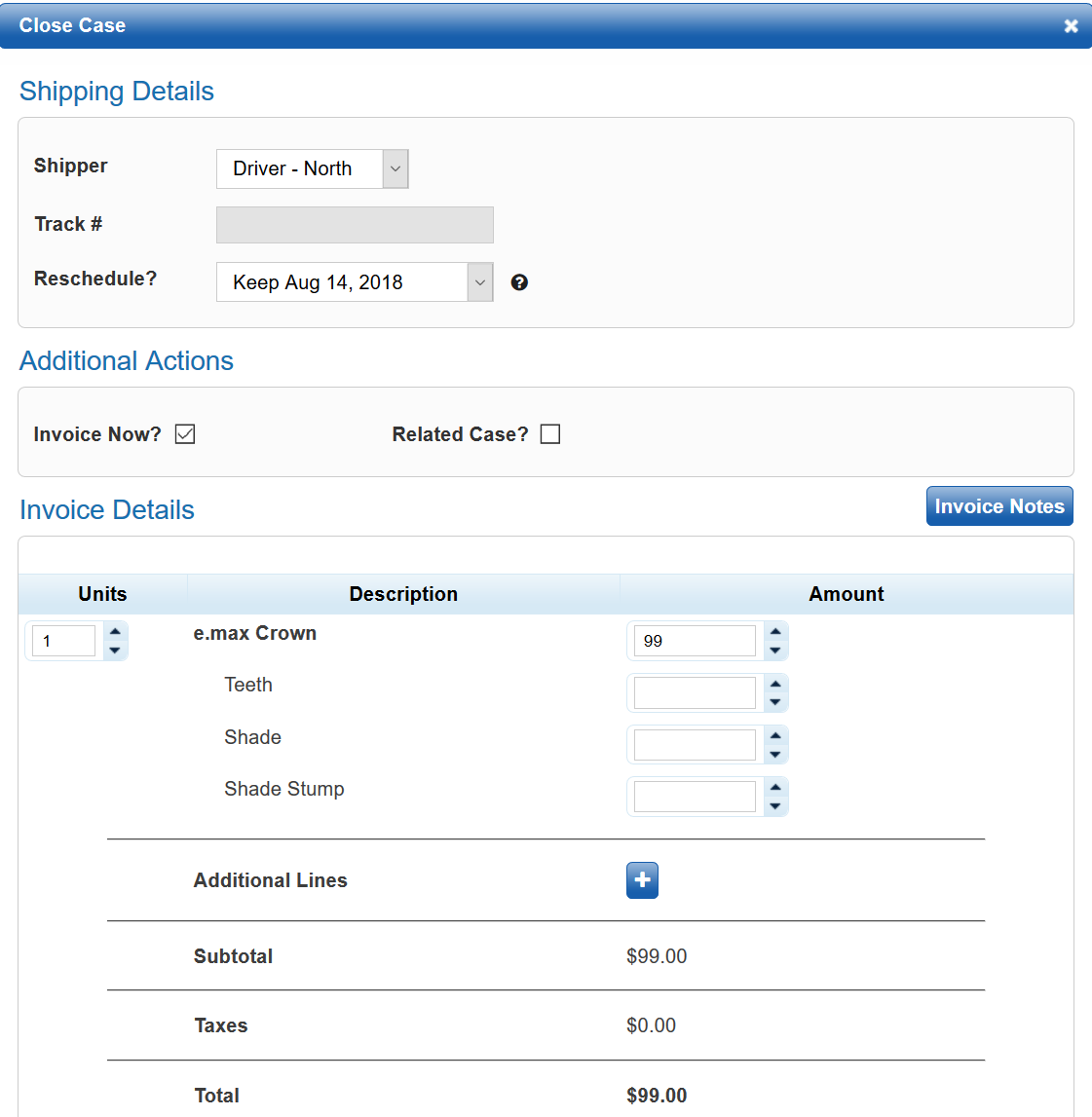 Task Notes
Use the #task note for communication that relates to a specific phase of the fabrication process. When there is a note attached to a task, it will display with a hyperlink. Simply click on the task to view the note.
When the task with the associated note is the active task for the case, a notification will appear on the case page.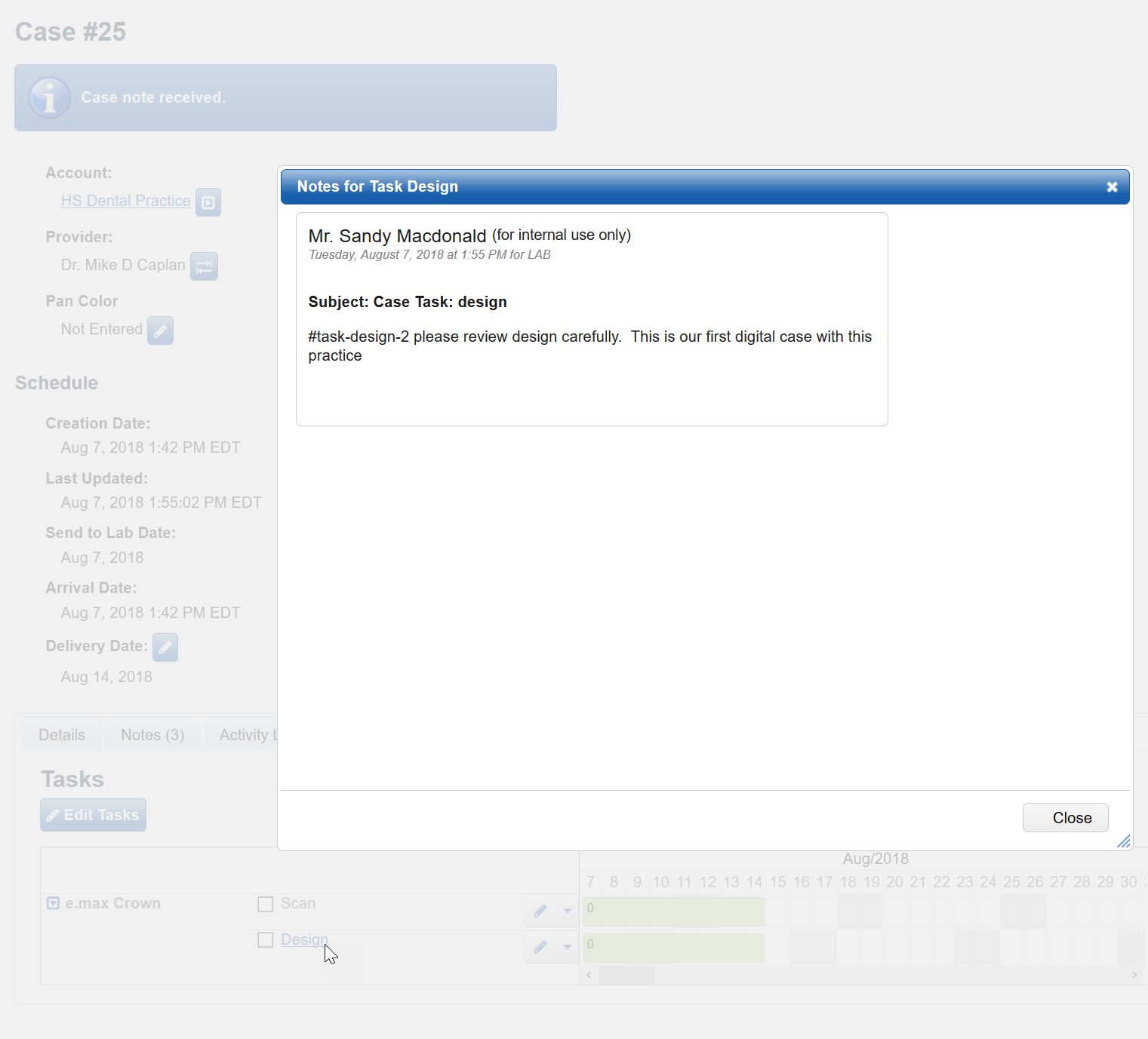 Urgency
Tasks can be marked as urgent. The importance will display as High on screen and the associated email notification will have a high urgency.
Consolidated Notifications
We've recently started consolidating Activity Log notifications for communication clarity. Previously if a practice attached three files to a case you were apt to receive three notification emails. Now we will consolidate all the case activity within a five-minute period into a single notification alert. We'll deliver fewer emails but with more value.
Download All Files
DDX / Labnext has always been fantastic for sharing files with practices. Now if you receive several files within a case you can simply click the Download All icon rather than having to download each individually.
Image Orientation
Have you ever had an image in Labnext that is upside down or sideways? Well, we've updated how Labnext handles uploaded images to automatically orient them properly. So, in the future you shouldn't have to bend your neck, or stand on your head, to view the case file(s).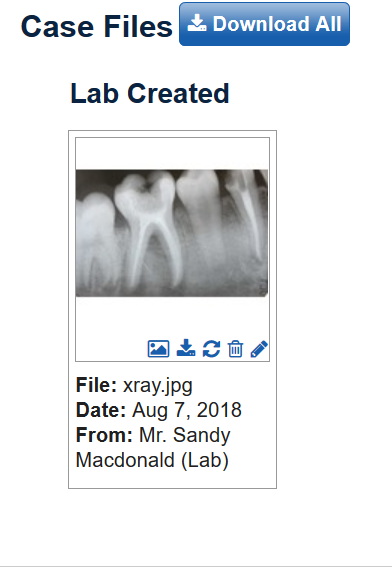 For more Information
Learn more about these features or other functionality from the Labnext Manual.
If you see features that your lab does not have access to, please contact:
Edward Meister at 800-403-9870.
If you wish to receive additional training on Labnext features, please contact:
Terri Heath at 801-847-4608.